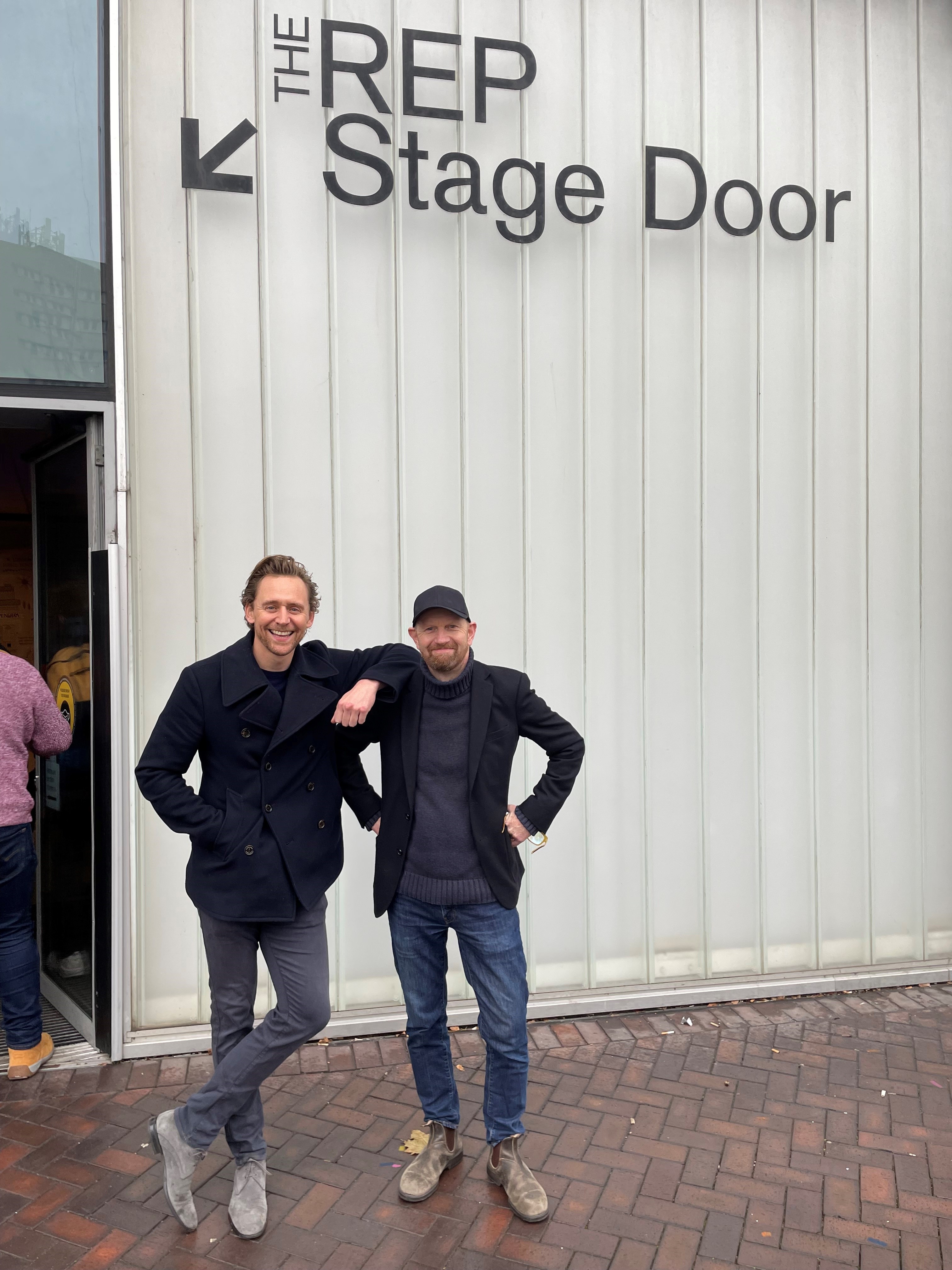 Theatregoers at performances of The Play What I Wrote at Birmingham Rep on Friday and Saturday (3 and 4 December) were treated to surprise cameo appearances by than none other than Tom Hiddleston.
When Tom Hiddleston turns up out of nowhere😱 What a legend😉🙌👏@BirminghamRep #loki #TomHiddleston pic.twitter.com/EF5GUrYXKl

— Lee Greenhough (@leegreenhough) December 3, 2021
The production, which originally opened in London's West End with direction by Hiddleston's previous collaborator Kenneth Branagh, has a special mystery guest star at each performance. The current production is directed by The Rep's Artistic Director Sean Foley and co-written by Hamish McColl, Sean Foley and, of course, Eddie Braben
The play follows 'Thom' who has written a play, an epic set in the French Revolution called 'A Tight Squeeze for the Scarlet Pimple'. 'Dennis', on the other hand, wants to continue with their double act. He believes that if they perform a tribute to Morecambe and Wise, Thom's confidence will be restored and the double act will go on. But first Dennis needs to persuade a guest star to appear in the play what Thom wrote…
After telling my kids that there was no way they'd see Tom Hiddleston in The Play What I Wrote at @BirminghamRep as he was there last night, it WAS Tom Hiddleston at the matinee! #TPWIW pic.twitter.com/GuaWwLctJ8

— Michelle Casey 💙 (@MsCasey76) December 4, 2021
Hiddleston was last seen onstage in Jamie Lloyd's production of Harold Pinter's Betrayal which ran at the Harold Pinter Theatre in London before transferring to Broadway's Bernard B. Jacobs Theatre.
Previous mystery guest stars in The Play What I Wrote have included Ralph Fiennes, Ewan McGregor, Joanna Lumley, Daniel Radcliffe, Kylie Minogue, Nigel Havers, Jerry Hall, Sir Ian McKellen, Dawn French and Sting.