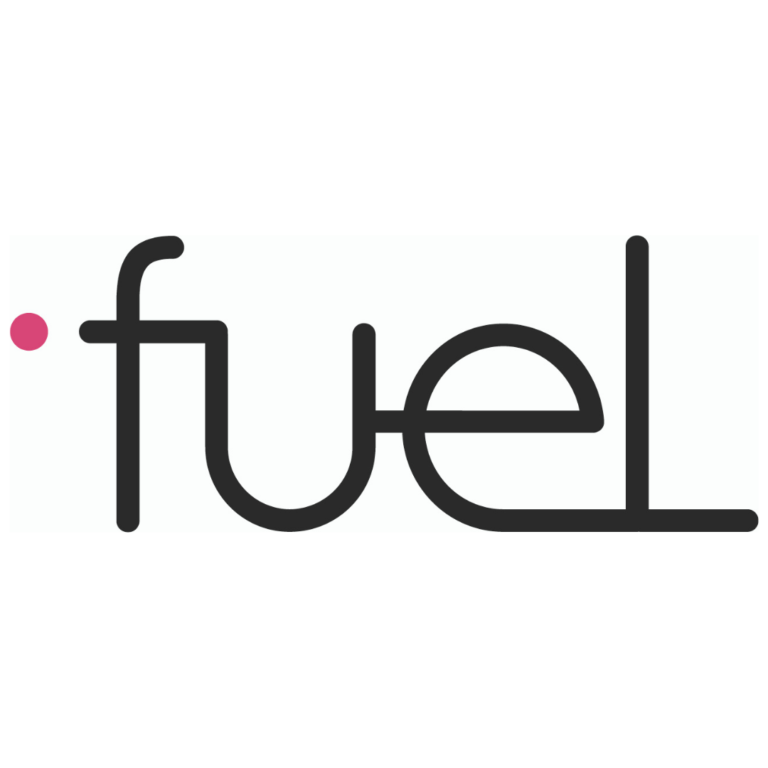 Fuel has announced that David Farr's new play A Dead Body in Taos will receive its world premiere this autumn at Wilton's Music Hall following preview performances at Bristol Old Vic. Directed by Rachel Bagshaw the production is part mystery, part sci-fi epic and part love story. Bagshaw is joined by designer Ti Green and Video Designer Sarah Readman. The cast features Gemma Lawrence as Sam and Eve Ponsonby as Kath. Performances at Wilton's Music Hall are from 26 October - 12 November with a press night on 27 October.
The body of a 70-year-old woman is found in the New Mexico desert near the town of Taos, a place of pilgrimage for those seeking to embrace alternative forms of living. She is Kath Horvath. On her body the police find a message for her daughter, to whom she has not spoken for many years. The message reads, 'Sam. Do not grieve. I am not here'.
Set against the backdrop of modern America, A Dead Body in Taos is part mystery, part sci-fi epic and part love story, that leaves the audience wondering whether, in the 21st Century, freedom is something we should run to or escape from.
A Dead Body in Taos is co-commissioned by Fuel and Warwick Arts Centre with support from Bristol Old Vic. The work is supported by Arts Council England and produced by Fuel.
Production information:
A Dead Body in Taos
Written by David Farr
Directed by Rachel Bagshaw
Bristol Old Vic
30 September and 1 October at 7.30pm
https://bristololdvic.org.uk/
Tickets £10 - £32
Wilton's Music Hall
26 October - 12 November
Monday - Saturday at 7.30pm
Thursday and Saturday at 2.30pm
Press night 27 October at 7.30pm
https://wiltons.org.uk/
Tickets £13.50 - £28 full price / £11 - £25.50 concessions
Warwick Arts Centre
15 - 19 November at 7.30pm
https://www.warwickartscentre.co.uk/
Tickets £19 - £28
Cast and creative details:
Gemma Lawrence (Sam)
Credits as a writer and actor include her OFFIE-nominated debut play Sunnymead Court (Arcola Theatre/Actor's Centre/UK tour). Other acting theatre credits include Anything is Possible if You Think About It Hard Enough (Southwark Playhouse); Not Talking (Arcola Theatre); Five Plays: Nuclear (Young Vic); Wasted (Orange Tree Theatre); All My Sons (Hong Kong Arts Festival); The Tempest (Southwark Playhouse); As You Like It, Children of the Sun (National Theatre); Much Ado About Nothing (Shakespeare's Globe); Gaslight (Salisbury Playhouse); Lee Harvey Oswald (Finborough Theatre); The Cherry Orchard (Bristol Tobacco Factory, Rose Theatre); and Rough Cuts: The Lion's Mouth (Royal Court Theatre). Her television credits include Silent Witness, Shakespeare and Hathaway, 18 – Clash of Futures, Luther, Misfits, 1066, Waking the Dead, Time of Your Life, Stir it Up, All About George, and Ahead of the Class. Her film credits include Frail, A Bunch of Amateurs and Enlightenment.
Eve Ponsonby (Kath)
Theatre includes: Little Scratch (Hampstead Theatre), Sadness And Joy In The Life Of Giraffes(Orange Tree Theatre), Harry Potter and the Cursed Child, Shakespeare in Love, The Children's Hour (West End), (West End), AI Love You (Vaults Festival), A Midsummer Night's Dream (Theatre Royal Bath), Little Eyolf (Almeida), Tis Pity She's a Whore (Cheek by Jowl), If Only (Chichester Festival Theatre), Longing (Hampstead Theatre), Boys (Headlong), Hamlet (Globe), Prince of Denmark (National Theatre / NYT).
Television includes: Sliced (Dave), Carnival Row(Amazon), Grantchester (Lovely Day / ITV), Lady Chatterley's Lover, The White Queen (BBC), Misfits (Clerkenwell Films), Above Suspicion; Silent Scream (ITV).
Film includes: Frankenstein (20th Century Fox), The Unbeatables (369 Productions).
David Farr
David Farr is a playwright, screenwriter, stage director, novelist and Film/TV director whose plays have been performed all over the world. He has increasingly moved into film and television, working on the long-running BBC show Spooks and completing his first feature film, Hanna, for Focus Features in 2009. His directorial debut, The Ones Below, with Cuba Pictures premiered at Toronto International Film Festival in 2015 and was released in UK cinemas in March 2016.
David's adaptation of John le Carré's novel The Night Manager, produced by The Ink Factory, starring Hugh Laurie and Tom Hiddleston and directed by Susanne Bier, aired on BBC1 in 2016. A total of 9.9 million people tuned in to watch the series finale and the show earned multiple awards and nominations.
David's episode of the Philip K. Dick series Electric Dreams, entitled Impossible Planet, aired on Channel 4 in 2017 and his BBC1 and Netflix epic miniseries Troy: Fall of a City aired in February 2018. David adapted his feature film Hanna into a television series for Amazon Prime. Series 2 of Hanna was released to great praise in 2020, with David writing and directing. Series 3, the final series of Hanna, was released in 2021. Most recently David's adaptation of The Midwich Cuckoos produced by Route 24 was released on Sky.
David's theatre career began when he became Artistic Director of the Gate Theatre, London, in 1995. His work at The Gate earned him a reputation as one of the most exciting new talents in British theatre, a reputation that he built on when he left The Gate to become Artistic Director of Bristol Old Vic in 2002 and London's Lyric Theatre, Hammersmith in 2005.
In 2009, David left The Lyric to become Associate Director of the Royal Shakespeare Company. His productions, The Winter's Tale, King Lear and The Homecoming all opened to critical acclaim.
David's first book for children, The Book Of Stolen Dreams, was published in hardback in 2021 and in paperback in September 2022.
Rachel Bagshaw
Rachel is an award-winning stage director and is Associate Director at the Unicorn Theatre.
Recent productions include Augmented by Sophie Woolley (Royal Exchange/Told by an Idiot) and Philip Pullman's Grimm Tales for Unicorn Theatre Online. Other work includes The Bee in Me and Aesop's Fables (Unicorn Theatre), Midnight Movie (Royal Court Theatre). Her critically acclaimed work The Shape of Pain won a Fringe First at Edinburgh, was revived at Battersea Arts Centre in 2018. Other productions include Resonance at the Still Point of Change (Unlimited Festival, South Bank Centre), The Rhinestone Rollers and Just Me, Bell (Graeae). Film includes Let Loose (Unicorn Theatre Online/ENB) and Where I Go (When I Can't be Where I Am (BBC/China Plate). She is an Associate Artist at Wilton's and works extensively in engagement and young people's work.
Ti Green
Recent work includes: Touching the Void (Duke of Yorks, Bristol Old Vic); Cyrando de Bergerac (Bristol Old Vic); Bartholomew Fair (The Globe); Rogers and Hammerstein's Cinderella (Sevenages, Shanghai Culture Square and tour of China); What Shadows (Birmingham Rep/Edinburgh Lyceum/The Park London); The Emperor (Young Vic/ HOME/TFANA New York); The Government Inspector (Birmingham Rep and national tour); The Funfair and Romeo and Juliet (HOME, MTA winner for Best Design); Playing for Time (Sheffield Crucible); Bright Phoenix (Liverpool Everyman); A Christmas Carol (Birmingham Rep); Orlando (Manchester Royal Exchange); Henry VI parts I, II and III (The Globe); Time and the Conways (Royal Lyceum Theatre Edinburgh/ Dundee Rep, CATS nomination for Best Design); Unleashed (Barbican) and The Resistible Rise of Arturo Ui (Liverpool Playhouse).
Designs for the National Theatre: Revenger's Tragedy, The Five Wives of Maurice Pinder, The UN Inspector, Coram Boy (National Theatre/Imperial Theatre New York, Tony nominations for Best Costume and Set Design). For the RSC: Richard III, Little Eagles, Coriolanus, Dido Queen of Carthage and Julius Caesar.