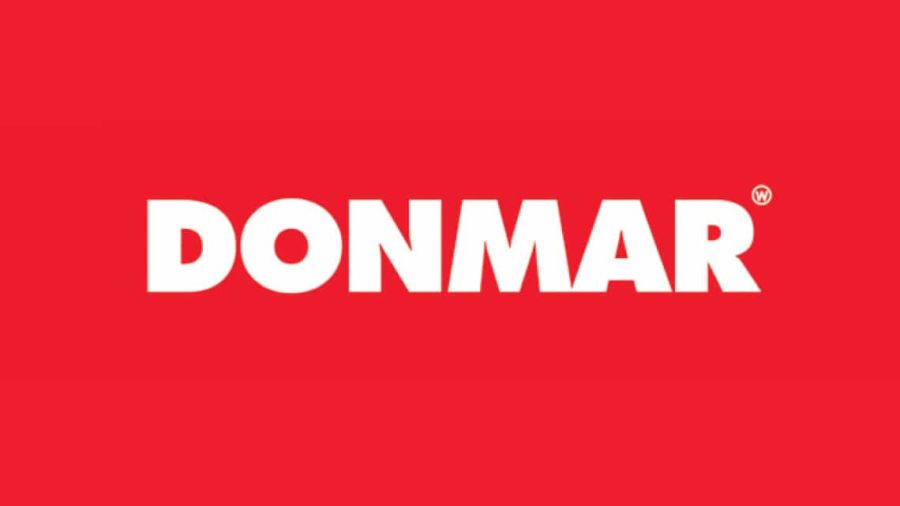 Donmar Warehouse and Tara Theatre today announce casting for the world première of Silence, a new play adapted from Kavita Puri's Partition Voices: Untold British Stories written by Sonali Bhattacharyya, Gurpreet Kaur Bhatti, Ishy Din and Alexandra Wood. The production marks 75 years since the Partition of India, examining the legacy this brutal moment in history leaves us with today.
Artistic Director of Tara Theatre, Abdul Shayek directs Renu Brindle, Sujaya Dasgupta, Nimmi Harasgama, Bhasker Patel, Jay Saighal, Rehan Sheikh and Martin Turner. The production opens at the Donmar Warehouse on 6 September, with previews from 1 September, and runs until 17 September, before performances at Tara Theatre from 21 September until 1 October.
Michael Longhurst, Artistic Director of the Donmar Warehouse, said today, "We are delighted to be collaborating with Tara Theatre for the first time with this vital new play, specially commissioned to mark the 75th anniversary of the Partition of India. The play tells the remarkable true stories of those involved in such a key moment in history, inspired by extraordinary testimony and acknowledging events that need to be spoken of in Britain."
Abdul Shayek, Artistic Director of Tara Theatre, added, "As Britain holds up a mirror to its colonial history that has shaped our present day reality, many of us are asking questions of our past and who we are. 2022 provides us with the last big milestone before we lose the survivors and their living memory, giving us the chance to understand the human cost of what occurred in 1947, retelling the stories of those who survived Partition and came to the UK. As a group of storytellers, we will try to capture the unbiased documentation of these stories in Kavita's book and the very real need to recognise that this is a shared history, this is our shared history, a British story regardless of the colour of your skin."
The 1947 partition of the Indian subcontinent into India and Pakistan saw millions uprooted and resulted in unspeakable violence. It would shape modern Britain forever. Witnesses to this brutal moment in history live among us, yet the stories of that time remain shrouded in silence.
75 years later, Silence is a new play focused on communal storytelling - presenting a shared history inspired by the remarkable personal testimonies of people who lived through the last days of the British Raj.
Commissioned to mark this major anniversary, Silence is adapted from Kavita Puri's acclaimed book Partition Voices: Untold British Stories and co-produced with Tara Theatre.
Renu Brindle plays Khadija, Noor, Pooja. For theatre, Renu's work includes Favour, (Bush Theatre/Clean Break), Much Ado About Nothing (Shakespeare at the Tobacco Factory). For television, Black Ops, Better, The Nevers, Call the Midwife, Trying, Doctors, Hounslow Diaries, Daughters and Holby City; for film, Polite Society, The Fold, Land Gold Women, An Almost Perfect Woman, The Gilded Frame, Laura Marlin Mysteries, Dead Man's Cove and Dancing Floor; and for radio, Midnight's Children, Poetry Please, Corner, Solomon, Exit Stage Left, Tiaan, Autumn Anthology and Silverstreet.
Sujaya Dasgupta plays Maya, Mandeep, Jasmine, Zara. For theatre, Sujaya's work includes A Thousand Splendid Suns (Birmingham Rep and Northern Stage) and Death of a Salesman (Royal & Derngate). For television, Shadow & Bone, Shantaram, Ghosts, I May Destroy You, Casualty, Press, Good Karma Hospital, Guilt and Doctors.
Nimmi Harasgama plays Mina. For theatre, Nimmi's work includes The Snow Queen (Unicorn Theatre), Gandhi and Coconuts (Kali Theatre Company), Aunty Netta's Holiday for Asylum (Tamasha Theatre Company/Edinburgh Festival Fringe) and Handful of Henna (Rasa Theatre Company). For television, work includes Unforgotten, Good Karma Hospital (NTA Award nomination for Drama Performance), Requiem and Doctors, and for film, Funny Boy, Hello Darling, Enakkum Oru Per (I Too Have a Name), Shafted, Akasa Kusum (Flowers of the Sky), Nisala Gira (Silent Honour), Mother Theresa, Ira Madiyama (August Sun), Mother Theresa: In the Name of God's Poor and The Great Rudapest Motel.
Bhasker Patel returns to the Donmar, after performing in The Vote, to play Father, Irfan and Murkesh. For theatre, Bhaskar's work includes Anthony and Cleopatra (Liverpool Playhouse), A Map of the World, Tartuffe, The Magic Carpet, Wicked Yaar (National Theatre), A Passage to India (Redgrave Theatre - Farnham), Aladdin and the Enchanted Lamp (Bristol Old Vic), Blood (Royal Court/Joint Stock), Comedians (Lyric, Belfast), Comedy of Errors (Octagon, Bolton), Little Clay Cart (Arts Theatre), Macbeth (NY International Festival), Macbeth (Half Moon Theatre), Mr. Robinsons Party (Kiln), No Zealot Like a Convert (National Theatre Platform), Playing With Fire, Royal Hunt of the Sun (National Theatre), Subah O Shaam (Derby Playhouse), The Great Celestial Cow (Royal Court), Timon of Athens (Young Vic), Vigilantes (Arts Theatre, West End), Whale (Sheffield Crucible), and Zameen (Soho Theatre). For television, Emmerdale, Holby M, A & E, Between the Lines, Billy Goats Gruff, Birds of a Feather, Boon, Brookside, Casualty, Civvies, Coming up for Air, Coronation Street, Crown Court, Dalziel and Pascoe, Dirty Filthy Love, F.L.I.P / Elephant Who Lost His Head, Fifteen Stories High, Funland, Game On, Happy Birthday Shakespeare, High Hopes, Holby Blue, Jerry Sadowitz in Pall Bearer's Revue, Jewel in the Crown, Katy Brand's Big Ass Show, Keen Eddy, Murder in Mind, My Family, NCS, Only Fools and Horses, Over the Rainbow, Pure Wickedness, Rear Window, Rides, Roger Roger, Sea of Souls, Skins, state of Mind, The Bill, The Last Detective, The Long Roads, The Missing Finger, The Scarlet Pimpernel, The Sea Captain's Tale, Time Watch - A War Far From Home, Trial and Retribution, Two Oranges & a Mango and Urban Myth; for film, Kal Jisne Dekha, Bare Facts, The Man Inside, Twenty8k, Piercing Brightness, Ashes, Snowden, Pulp, Junkheatys, Anuvahood, Don't Stop Dreaming, Kidulthood, Partition, In Der Kneipe, Transatlantic, Das Letze Ziegel, Immaculate Conception, A Business Affair, Spicy Rice / Dragon's Food, Wild West, Being Human, Die Nacht Hat 17 Stunden, Kustenwache: Der Schleuser, It's Not Unusual, Flight, Brothers in Trouble, Twin Town, My Son the Fanatic, Arabian Nights, Zehn Wahnsinnige Tage "Mut", Mad Dogs, Thunderbirds, Bridget Jones: On the Edge, Call of the Toad, What's Your Name 41, The Family Portrait, Rent and Golden Eye; and for radio, The Arabian Nights, The Cultural Front, Letting Out the Light, Reality Check, A Night in May, An Imaginative Experience, An Urn Full of Ashes, Bhowani Junction, Do the Needfull, Giles Wembley Hogg Goes Off, Grave Affairs, Grease Monkeys, Hayavadana, Light in Distant Rooms, Little Clay Cart, Midnight's Children, Mother of 1084, My Brother's Keeper, No 1 Ladies' Detective Agency, Paper Flowers, Parsi, Piece, Shakti, Silver Street, Singing and Dancing in Kanpur, The Brahmin & the Lady, The Ghost of No.10, The Great Celestial Cow, The Great Feast, The Murder of Maharajah, The Paternity Test, The Raj Qaurtet, The Tutti Frutti Holy Man, Vlad the Impaler and Walk or Die.
Jay Saighal plays Tony, Sammy, Young Irfan. For theatre, Jay's work includes Great British Bake Off - The Musical (Everyman Theatre, Cheltenham), Hedda Gabler (Sherman Theatre), Romeo and Juliet, Richard III (Shakespeare's Rose Theatre), Guards at the Taj (Singapore Repertory Theatre), The Cardinal (Southwark Playhouse), Ross (Chichester Festival Theatre), As You Like It, Macbeth, Romeo & Juliet (National Theatre), Imperium Part 1, Imperium Part II, Othello, The Merchant of Venice (Royal Shakespeare Company) and Aladdin (Stephen Joseph Theatre). For television, Our House, Casualty, Vera, Ackley Bridge, The Split and Spotless.
Rehan Sheikh plays Jasvir, Kulvinder, Noor's Son. Silence is Rehan's professional stage debut. For television, Rehan's work includes Akhri Barish, Sanjha, Pehchan, Aks, Aaghosh, Bisaat, Nasal, Mohlat, The Castle-Aik Umeed, Doordesh, Sath sath Ya Alag Alag, Kiran Kahani, Aik Nayee Cinderella, Woh Chaar, HIT, Aik Larki Bheegi Bhaagi Si, The Ghost, Akbari Asghari, Rookhey Naina, Dozukh, Laa , Sadqay Tumhare, Fat Family, Jugnoo, Preet na Kariyo, Udaari, Sammi, Toh Dil Ka Kia Hua, Pukaar, Qurban, Inkaar, Shahrukh Ki Saliyan, Mehar Posh, Berukhi and Be Adab; and for film, Manto, Actor in Law, Chupan Chupail, Azad and Driven.
Martin Turner plays Kenneth Miln. For theatre, Martin's work includes Witness for the Prosecution (County Hall), The Son (Kiln Theatre/West End), The Plague (Arcola), The Crucible (Chester Storyhouse), Uncle Vanya (Theatr Clwyd/ Sheffield Crucible), The Haunting of Hill House (Liverpool Playhouse), The King's Speech (Chichester/UK tour), Medea (National Theatre), Twelve Angry Men (Birmingham Rep/West End), Boris Godunov, A Life of Galileo, Alice in Wonderland, Much Ado About Nothing, Merchant of Venice (RSC), Electra (Gate Theatre), Fabrication (The Print Room), Hay Fever (West Yorkshire Playhouse), Macbeth (Chichester/West End/BAM/Broadway), Twelfth Night (Chichester), Heartbreak House (Watford), Scenes From the Back of Beyond (Royal Court), Gaddafi (English National Opera), Rabbit (Trafalgar Studios), Promises Promises (Sheffield Crucible), A Midsummer Night's Dream (Festival Hall, Lincoln Centre NY), A Conversation and Blithe Spirit (Manchester Royal Exchange), Pericles (Lyric Hammersmith), Dealer's Choice, My Night with Reg (Birmingham Rep), Two Noble Kinsmen, The Tempest, Augustine's Oak, Comedy of Errors (Globe), Troilus and Cressida, Gentlemen Prefer Blondes, A Midsummer Night's Dream, Love's Labours Lost (Regents Park), Martin Guerre, Anything Goes (Prince Edward, West End), The Crucible, Private Lives (Salisbury Playhouse), Amadeus (Exeter), She Stoops to Conquer (Liverpool Everyman) and The Man of Mode and A Midsummer Night's Dream (Cheek by Jowl/International tour). For television, The Crown, Bulletproof 2, Follow the Money, Casualty, Maigret, New Tricks, Waking the Dead, Law and Order UK, The Queen, Eastenders, Holby City, Judge John Deed, Rosemary and Thyme, Charles II The Power and the Passion, Foyle's War, The Knock, Killer Net, You Me and It, Poirot, Bergerac, Rumpole of the Bailey and The Money Men; and for film, Labirent, Macbeth and Prince William.
Kavita Puri is an award-winning journalist, executive producer and broadcaster. She devised, wrote and presented the landmark series Partition Voices for BBC Radio 4 which won the Royal Historical Society's Radio and Podcast Award and its overall Public History Prize. She is the author of the critically acclaimed Partition Voices: Untold British Stories. Kavita is a presenter on The Inquiry, and the creator and presenter of BBC Radio 4's Three Pounds in My Pocket charting the social history of British South Asians from the post-war years. It is on its fifth series. She was the editor of Our World, and worked for many years at Newsnight.
Sonali Bhattacharyya is an award-winning playwright and screenwriter (Sonia Friedman Production Award and Theatre Uncut Political Playwriting Award for Chasing Hares) whose plays include Two Billion Beats (Orange Tree Theatre), Megaball (National Theatre Learning), Slummers (Cardboard Citizens/ Bunker Theatre), The Invisible Boy (Kiln Theatre) and 2066 (Almeida Participation). She is a graduate of the Royal Court Writers' Group, the Old Vic 12, and Donmar Warehouse's Future Forms Programme. She is currently under commission to Fifth Word and Kiln Theatre and is developing a drama series for television with Dancing Ledge Productions.
Gurpreet Kaur Bhatti is currently writing for Sitting Bull, a ground-breaking docu-drama for Stephen David Entertainment/History Channel, Executive Producer Leonardo DiCaprio. She has written extensively for stage, screen and radio, and is now developing The Tutor for Moonage Pictures, adapting Black & Blue by Parm Sandhu for Cuba Pictures/ITV, Julie Myerson's The Stopped Heart for Paul Andrew Williams' company Corestar/Sky as well as Brando's Bride by Sarah Broughton as a feature for Martha Stone Productions/Ffilm Cymru Wales. She is also adapting Sathnam Sanghera's Marriage Material for the Birmingham Rep and writing new plays for Hampstead Theatre and Clean Break. Her first play Behsharam (Shameless) broke box office records at Soho Theatre and Birmingham Rep in 2001. Her highly controversial play Behzti (Dishonour) was sensationally closed in December 2004, after playing to packed houses at the Birmingham Rep, and went on to win the Susan Smith Blackburn Prize. Other credits include Khandan (Royal Court Theatre/Birmingham Rep), Elephant (Birmingham Rep), Fourteen (Watford Palace Theatre), the feature film Everywhere And Nowhere, DCI Stone (Radio 4), Londonee (Rich Mix), Dead Meat (Channel 4), and An Enemy Of The People (BBC World Service). She was part of the team that conceived and created the notorious 'Helen and Rob coercive control' story in the Archers. In December 2019, her play A Kind of People opened at the Royal Court Downstairs to rave reviews.
Ishy Din's theatre work includes Approaching Empty (Kiln Theatre, Tamasha, Live Theatre and UK tour), Snookered (Tamasha, Oldham Coliseum and Bush Theatre) and Beats North (Edinburgh Fringe). He was the 2012 Pearson Writer in Residence at the Manchester Royal Exchange and in 2013 Snookered won Best New Play at the Manchester Theatre Awards. For television, his work includes Atomic Bazaar, Phoenix Park, Hollyoaks, Shakespeare and Hathaway, Ackley Bridge, Taxi Tales and Doughnuts; for film, Fraud, Perfume and Our Lad; and for radio, John Barnes Saved My Life.
Alexandra Wood's plays include The Tyler Sisters (Hampstead Theatre), Never Vera Blue (Futures Theatre), The Human Ear (Paines Plough), Ages (Old Vic New Voices), a translation of Manfred Karge's Man to Man (Wales Millennium Centre and Edinburgh Fringe), Merit (Plymouth Drum), The Initiate (Paines Plough, winner of a Scotsman Fringe First), The Empty Quarter (Hampstead Theatre), an adaptation of Jung Chang's Wild Swans (Young Vic/ART), The Centre (Islington Community Theatre), Unbroken (Gate Theatre), The Lion's Mouth (Rough Cuts/Royal Court Theatre), The Eleventh Capital (Royal Court), the radio play Twelve Years (BBC Radio 4), and her audio play Descent (Audible). Her short plays include Pope's Grotto (Paines Plough/Come to Where I'm From), My Name is Tania Head (Decade/Headlong) and work for the Royal Court Theatre, Oxford School of Drama, Rose Bruford College, Dry Write, nabokov and curious directive. She is a past winner of the George Devine Award and was the Big Room Playwright-in-Residence at Paines Plough in 2013.
Abdul Shayek directs. He trained at the National Theatre Directors' Course, Live and Direct, Old Vic New Voices and ATC Directors Programme; and previously worked as associate or assistant director at Theatre Royal Stratford East, English National Opera and The Belgrade Theatre with directors including Emma Rice, John McGrath and Dawn Reid. For the stage, his credits include Migrations (Welsh National Opera), White Riot (The Space), The Mountaintop (The Other Room and Welsh national tour), Swarm (site-specific Welsh tour), Death and The Maiden (The Other Room), The Island (UK tour), 2020 Monologues series (Tara Theatre), Final Farewell (Tara Theatre and UK outdoor festivals tour), and Dawaat (Tara Theatre and site-specific tour). His screen credits include Rearranged (Welsh National Opera), and the short films, Gizmo and Fiver. Associate or assistant directing credits include Migrations (Welsh National Opera), Orpheus in the Underworld (English National Opera), Superkids: Breaking Away from Care (Channel 4), Mad Blud (Theatre Royal Stratford East), and Hansel and Gretel (Theatre Royal Stratford East). He is a member of British Council's Arts and Creative Economy Advisory Group, a trustee of The Space, Told By An Idiot and dance company Impelo. He was a Clore Cultural Leadership Fellow (2013-14), during which he spent time at Film4 and M&C Saatchi. He was also named in the Stage 25 list compiled for the special 25-year edition.