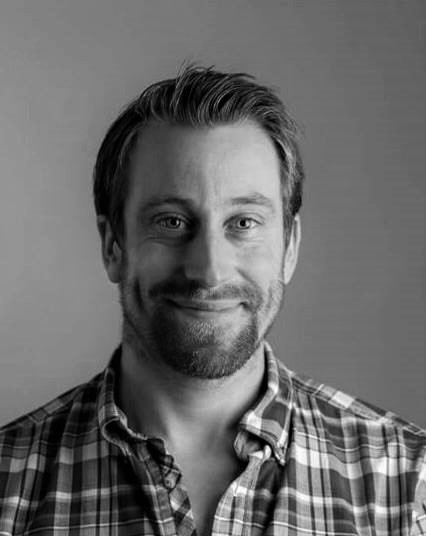 Exploring what it means to have a community and what motherhood and fatherhood truly look like, The Boy is a new play from Joakim Daun that premiered at Soho Theatre yesterday evening. The play speaks to the universality of family stories and unconventional families.
With moving, quirky, and amusing interplay between the characters, Daun pushes the expectations of the roles of mother, father, and child and asks whether we are ready to re-engage with the concept of community. Created through a research and development process together with a group of diverse theatre makers from migrant and diverse British backgrounds, The Boy tackles themes of migration, displacement, loss and belonging, and explores the boundless power of human connection in a unique, heartwarming and sensitive manner.
We caught up with Daun to find out more about the play.
Q&A with Joakim Daun
What can you tell us about The Boy?
It's about three people coming together to tell a story. Three people who are trying to overcome the past and build something new for themselves. It's about the importance of family, a theme I think can resonate with persons from all ages and backgrounds.
How does it feel to be premiering the play at Soho Theatre?
Exciting! Soho Theatre is one of London's most buzzing venues for new writing, so as a writer it's a privilege to have The Boy premiere at Soho.
How much of the play has been drawn from your own experience working on issues relating to forced migration and human rights?
I have been a migrant my whole adult life. Fortunately, I have never been forced to move, but I have been in spaces where I felt like an outsider, where I wanted to be understood and to belong, so I can draw from that. Having worked on issues around forced migration, I wanted to move away from the narrative of the "good" or "bad" refugee/migrant or the refugee/migrant as a "victim" or "hero", and tell a story about three humans searching for connection and belonging.
How important was it to involve diverse theatre makers from migrant and diverse British backgrounds in the play's development?
I think it was natural for me to have people with diverse experiences and voices in the room when we first started investigating and playing with the text. As a writer I like working this way, writing something and then working with actors and having them play with the text, improvise and see where it takes us and then go back and write again. Our Director, Maria Jose, has been with me since the R & D, and her theatre background and experience coming from Chile has encouraged me to explore different ideas and new ways of working.
What do you hope audience members will take away from the play?
I hope that they will be moved and enjoy the playfulness of the piece, and maybe encourage them to reflect on what it means to have a community. I think sometimes we forget the importance of being part of a community.